Saturday Salon:
Pushing the Press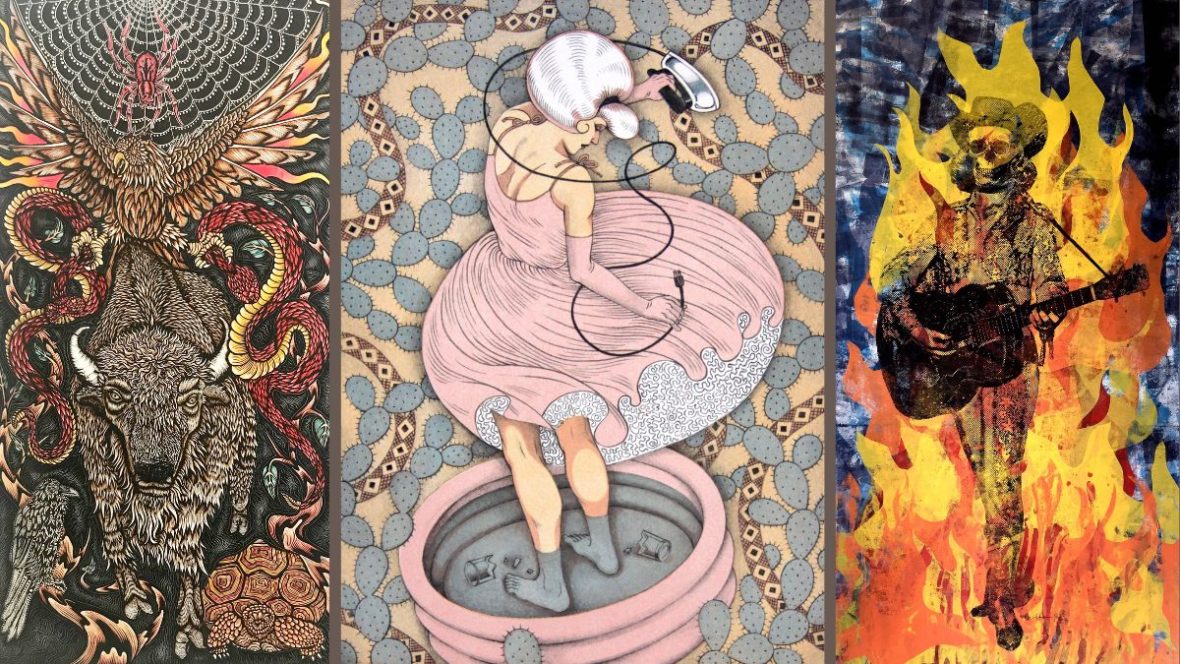 Limited to 20
Open to Museum Members and a Guest
$75/person
Register Now: https://forms.gle/PP7SACEaGh5JUtXx7
Please note we will send you an invoice for payment.
Join Executive Director Scott Malbaurn, curator Josef Zimmerman, and featured artists Kathryn Polk and Dennis McNett for a private tour of our Winter Exhibition, Pushing the Press: Contemporary Printers Redefining the Medium. The tour will be followed by an intimate brunch and lively conversations with the curator and artists.
Salons are engaging member events designed to deepen your understanding of contemporary art in an atmosphere only possible when our galleries are closed to the general public. It's guaranteed to be fun and fascinating.
Tickets: $75
Members are welcome to bring guests.
Questions? Email us at sma@sou.edu or call 541-552-6245