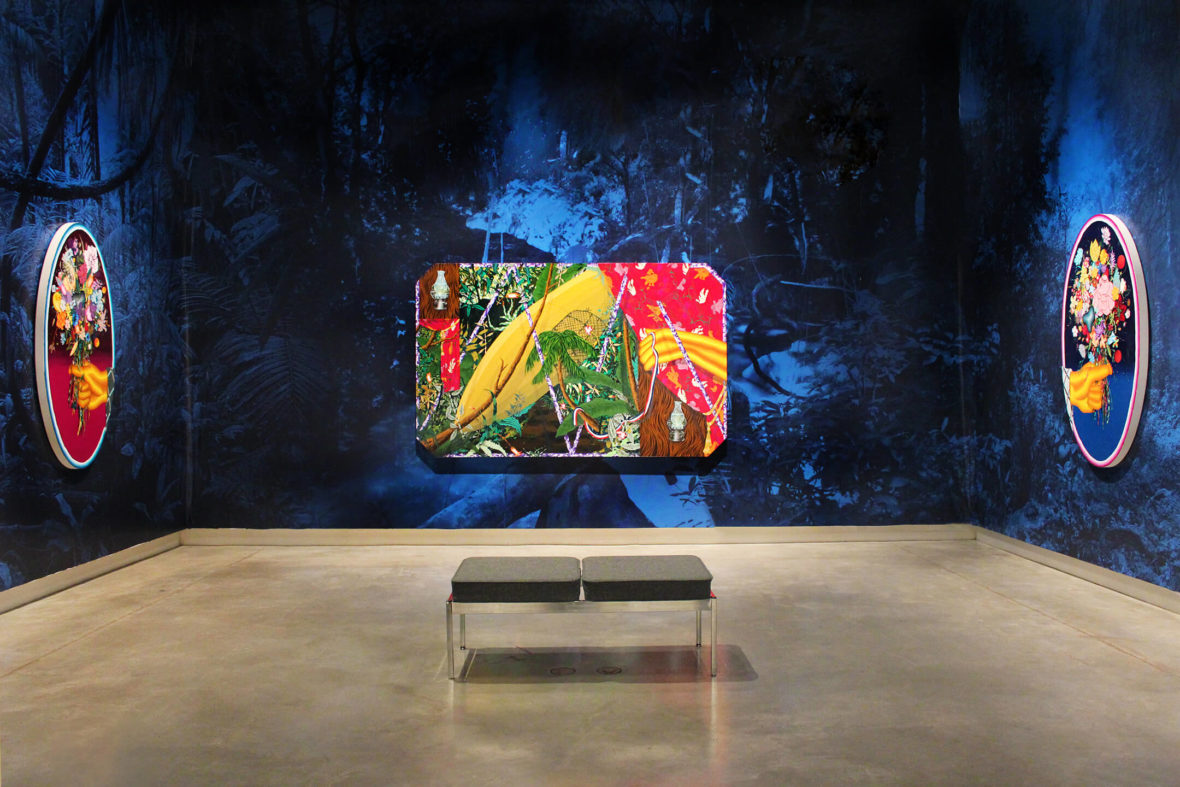 The Schneider Museum of Art, part of the Oregon Center for the Arts at Southern Oregon University, is a vital force in the intellectual life of Southern Oregon University that promotes an understanding of the visual arts within a liberal arts education.
Serving both an academic and community audience, it builds a challenging environment that engages with the visual arts through exhibitions and programs supporting interdisciplinary study, research, and discourse.
Southern Oregon University is located within the ancestral homelands of the Shasta, Takelma, and Latgawa peoples who lived here since time immemorial. These Tribes were displaced during rapid Euro-American colonization, the Gold Rush, and armed conflict between 1851 and 1856. In the 1850s, discovery of gold and settlement brought thousands of Euro-Americans to their lands, leading to warfare, epidemics, starvation, and villages being burned. In 1853 the first of several treaties were signed, confederating these Tribes and others together – who would then be referred to as the Rogue River Tribe. These treaties ceded most of their homelands to the United States, and in return they were guaranteed a permanent homeland reserved for them. At the end of the Rogue River Wars in 1856, these Tribes and many other Tribes from western Oregon were removed to the Siletz Reservation and the Grand Ronde Reservation. Today, the Confederated Tribes of Grand Ronde Community of Oregon (https://www.grandronde.org) and the Confederated Tribes of Siletz Indians (http://www.ctsi.nsn.us/) are living descendants of the Takelma, Shasta, and Latgawa peoples of this area. We encourage YOU to learn about the land you reside on, and to join us in advocating for the inherent sovereignty of Indigenous people.
Museum Info
The museum is open year-round, and features a rotating slate of exhibitions focused on historical and contemporary perspectives of art and progressive work by nationally and internationally-recognized artists.
Permanent Collection
The museum's permanent collection is primarily focused on works on paper from the twentieth century and beyond, and includes artists Mark Tobey, David Siqueiros, Jack McLarty, George Inness, and Alexander Calder. Other works in the collection: lithographs by William Hogarth, Pre-Columbian ceramics from Costa Rica, Native American baskets, and woven artifacts from New Guinea.